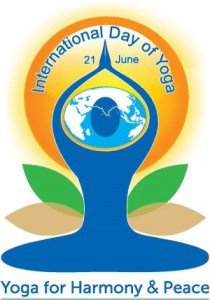 International Yoga Day is on 21st June and to celebrate for the third year running, Yoga 7 will be offering a FREE Yoga Class on Saturday 17th June on the Racecourse Worcester by the Football pitch, as its going to sunny!
Donations are being made tvo raise funds for the Worcester Acute Hospital NHS Trust Oncology Unit so please do spread the word in Worcester.
On December 11th the United Nations general Secretary officially declared 21st June as the International day for Yoga. Worldwide events including yoga classes, yoga practice sessions, lectures and seminars were conducted in different parts of the world to celebrate the first World Yoga Day on 21st June 2015.
Check out the Facebook page
Mats and blocks are limited, so please bring your own if you have them. You probably won't need a blanket for the relaxation at the end, but you might want to shade yourself with something from the sun. Come and explore the benefits of a Yoga Class in Worcester for FREE.