Using Yoga Everyday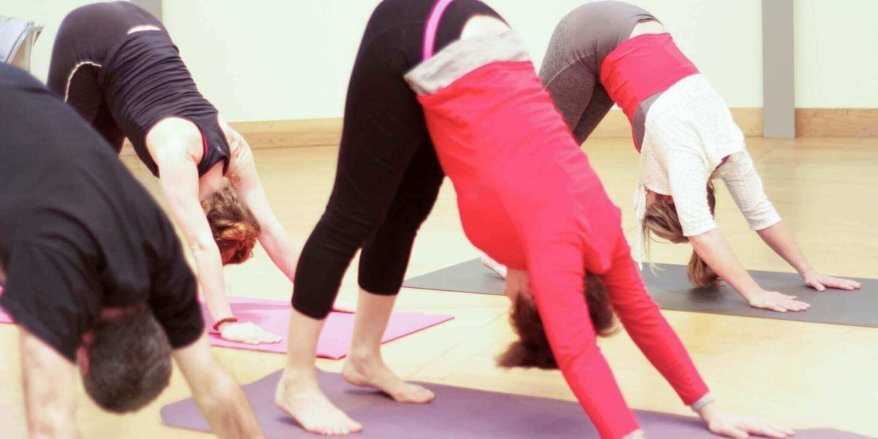 I find long car journeys so tedious and uncomfortable primarily because after a while my back starts to ache. Apart from stopping to get out and stretch there's not much else you can do to make the journey more comfortable.
However sitting with your tailbone tucked in and chest lifted will help stop the slouch. Visualise your spine and have it be as vertical as you can have it be. Imagining someone pulling on a cord at the top of your head and visualising a space being created between each vertebrae will also help. Becoming aware of what your shoulders are doing and trying to relax them with out rounding your back and your chest dropping, will not only help pass the time but will also be beneficial for you.
Slouching while you sit makes proper breathing difficult and all too often people breath shallowly from the chest area and do not incorporate the whole of the diaphragm. Practising proper breathing will also not only pass the time, but help stimulate all your internal organs. For proper breathing you are using the nose for each in and out breathe. This allows the hair follicles and mucus membrane to act as natural filters purifying the air going in. Expand the diaphragm fully as you inhale from the belly taking the in breath up to the chest and collar bone and then contract the muscles in the diaphragm with the exhalation, drawing the belly in. Rather than getting uptight in traffic jams why not have a go at repeating a mantra or positive affirmation that makes you feel good?
Each week at Yoga 7 classes in and around Worcester you will practise proper breathing techniques helping to balance the left and right side of the brain as well as stimulate all the internal organs. You will find more clarity in your thoughts and generally over time begin to feel more able to cope with any difficult situations that may come your way. The breathing techniques or Pranayama in Yoga are part of the 8 limbs of Yoga or Ashtanga Yoga. Each cell in the body is controlled by the breath and so the importance of proper breathing must not be overlooked.