Celebrate my Anniversary of 10 years Teaching Yoga & International Yoga Day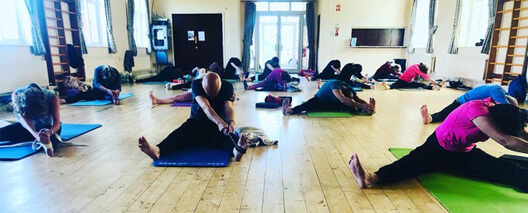 Celebrate my Anniversary of 10 years Teaching Yoga & International Yoga Day
Join me in celebrating teaching yoga over 15,000 hours during the last 10 years!  Celebrations begin with FREE yoga on International Yoga Day Tuesday 21st June and then the opportunity for you to invite a friend for FREE to Tuesday evenings, in person Yoga classes at St Swithuns's Institute in Worcester City Centre 6-7:30pm in June, July & August. Just reply to this mail and book a place, please note booking is essential. Subscribers who reply to this mail will also be given the opportunity for a FREE 60 minute personal tuition class, the winner will be chosen by a lucky dip! Deepen your practise where ever you're at with a one to one class. The value and, experience of Yoga 7 classes continues to be independently recognised as offering the best Yoga classes in Worcester continually since 2014 by https://threebestrated.co.uk/yoga-classes-in-worcester 
Yoga Retreats
At your request, I have began running Yoga Retreats🧘🏼‍♂️🧘🏻‍♀️ As well as time to indulge in lots of yoga, we also get to experience a fantastic vegetarian lunch and, a gorgeous guided countryside walk in the beautiful countryside of Abberley. A successful day Retreat in April has prompted the next one and, as a subscriber to Yoga 7, you benefit by being able to receive the 'early bird' discounted price on our Retreat Days. The Next one is Sunday 10th July  but hurry there are only 4 spaces left. Indulge in some self love and care with other yogis for a day of YOU? The day starts at 10am and ends at 4pm. Interested? Please contact me directly to reserve your place by either claire@yoga7.co.uk or call 07971004234 but hurry places are going rapidly!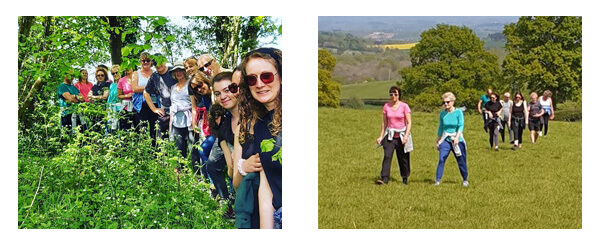 Breath Work
Some of you may have joined the class years ago and vowed never to return due to the propensity to avoid being present and, an expectation of what yoga is? To remind you, yoga is an opportunity to unite the mind with the body with a focus on the breath👃🏽. Yoga, stemming from the Hindu belief system, which does not recognise a separation of mind and body (hence don't use Counsellors or Psychotherapists) believe that, with full focus on the breath there is no separation. We are one component physiologically, biologically, psychologically and spiritually.  Yoga is not about touching your toes or doing fancy postures 🤸🏿‍♀️but, it does help our everyday life to be able to touch our toes 🦶🏽 if only to tie our laces. Gain strength and flexibility with a regular yoga practise.
Have any of you enjoyed the BBC production 'Freeze the Fear' with Wim Hoff and his passion for breathing techniques and yoga? https://www.bbc.co.uk/programmes/p0bwtn6q I don't watch much  TV, other than the odd film, but, i found this both inspiring and confirming that what we do in class is a true asset to our health and well being, alongside our own personal developmental journeys. Remembering always who we are on the mat is who we are in life. To elaborate further, when you find yourself irritated as a newby to traditional yoga which always incorporates Pranayama breathing techniques, you may find to that you are irritated when in traffic jams, queues at the supermarket or just anything that doesn't go necessarily as you may want?😣
Pranayama is an opportunity to train the mind to be fully present, embracing and working through the irritation in class to better support those same irritations in life😌 Whilst focusing on pranayama it is almost impossible to think about anything else and, so in that respect it is a great alleviator of stress and anxiety. Once you've got passed whether or not you're doing it correctly, you will not look back from the positive experiences to be attained by breath work.  Research worldwide has shown how breath work lowers blood pressure and, it's estimated that over a quarter of adults in the UK have high blood pressure😧 By the way, everyone struggles initially with the breath work, just as most of us struggle to meditate, sit in traffic jams and supermarket queues, or throw our toys out of the pram when things dont go our way- it is the journey, always the journey that matters in life and, not the destination. Remember if you decide to re join class that where ever you go, there you are and it would be so great to see you! But where ever you are, I hope you are doing well and creating a healthy balance in your life.