Maintaining sanity during the festivities with yoga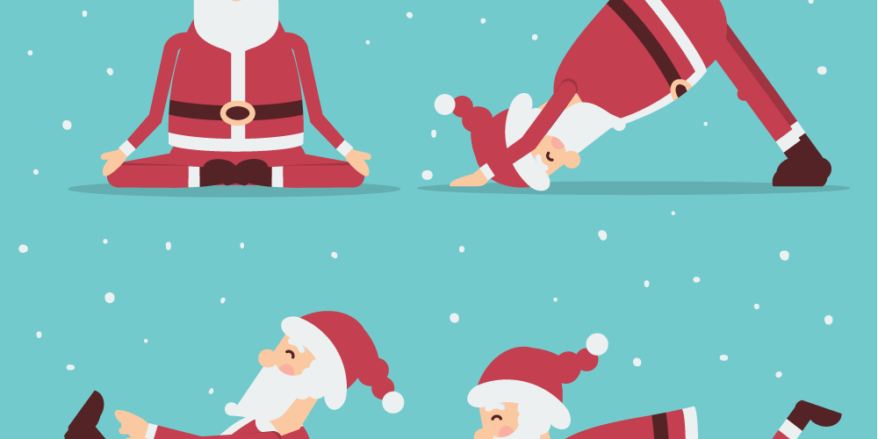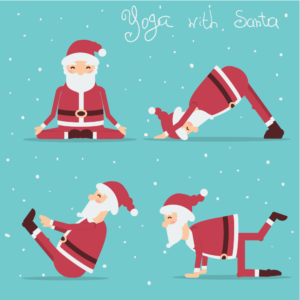 Sometimes life can be tough and to cope we have to toughen up. Whether that be to delegate more, surrender to the absolute unnecessary or taking stock and working smarter. With Christmas around the corner and pressure building to make the big day super special for all. It's time to take stock, breathe deeply and prioritise.
Christmas build up can be stressful so looking after yourself will help with your relationships with others at this time of year. Firstly, you will never make everyone around you happy, so just start with yourself. Do what needs to be done to help yourself survive the sometimes exhausting festivities. If that means upping the anti on yoga, meditation, piano, gym work & classes, music or what ever your thing is, then do it, but not at the exclusion of other things that are a priority.
Secondly achieving some kind of balance is paramount to a peaceful festive season. Getting balance is about being committed to what you prioritise, being your word and doing what you say you will do. If you commit to something, it's usually because you know it is good for you and those around you. You made a conscious decision to commit to it, whether directly or indirectly. If you chose to give up, let go and stop being committed to that behaviour or practise that's OK too as long as you chose powerfully. Giving power back to your life by making choices in each moment and not decisions based on passed experiences that may not work for you any more.
Adding a regular yoga practise to your life can only enhance it. The breathing techniques help you focus and get into the present moment as you become more aware of you breathing and experience a great sense of well being. You will have more control over your emotions and less quick to fly off the handle when tired or irritated. Christmas can be a time for potential drainage upon all sorts of resources not only financial but the emotional ones too. In fact many couples wait until after Christmas to make a separation, have a look at this.
Whether you like it or not Christmas is around the corner, you may not be ready for it but dont take your frustrations out on anyone else, take it out on yourself by looking after yourself and do what's good for you and those around you. Taking another angle, a different approach by injecting humour into stressful situations and breathe. Lets make the build up to Christmas here in Worcester as stress free as possible, see some of you at yoga 7 classes next week.