Which Class Is Right For Me?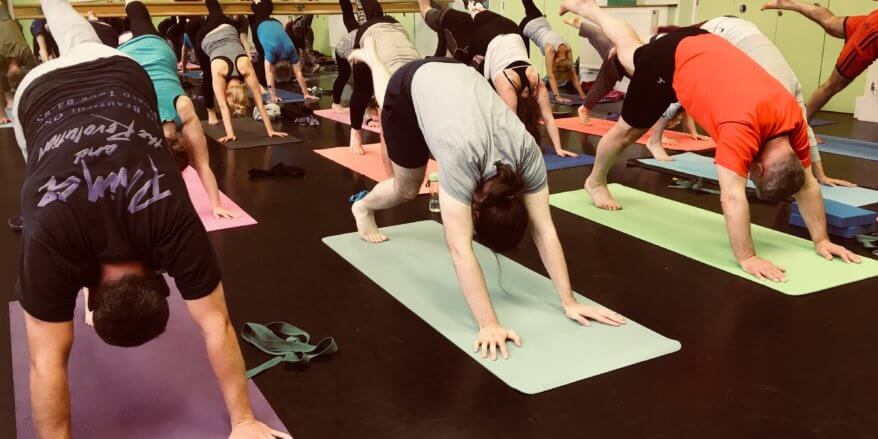 Yoga Everywhere
Yoga is getting more and more popular, so many people are now aware of the many health benefits a Yoga Class has to offer. Doctors have started to direct patients to Yoga Classes instead of offering a tablet which hopefully will make Yoga more available and trusted here in Worcester.
Some people however feel uncomfortable attending a class as they don't know what to expect or whether that class is right for them. At Yoga 7 classes in Worcester you can experience Yoga is a safe and non judgemental environment.  If you don't feel comfortable coming to a class  then consider booking personal tuition in the comfort of your own home or in the Yoga 7 home studio.
The breathing techniques will progress as the weeks and months go by but they always start with deep abdominal breathing. The postures in each Yoga Class vary and can be adapted accordingly with higher and lower options being offered to suit the individual students needs. You will have the use of blocks, chairs and straps to assist you with some of the postures. After practising deep abdominal breathing  you will then practise alternate nostril breathing (anuloma vuloma) both with and with out retention. The retention will also be increased once you are familiar with this style of breathing. After a period of regular practise with alternate nostril breathing, at least two months and as long as a student is comfortable, Kapalabhati breathing techniques will be introduced. These are more advanced and should not be practised at home with out supervision.
"Pranayama is the link between the mental and physical disciplines. While the action is physical, the effect is to make the mind calm, lucid and steady" – Swami Vishnu-devananda
Each class at Yoga 7 is tailored to suit each individual taking the higher or lower option regarding postures depending on how you feel on the day. All classes are inclusive and not competitive. The body changes daily so it is so important to listen to your body working with it and not against it.